I first came across Hondalady while searching through Japanfiles' electronic music selection.  I downloaded they 2009 album, Cassettable, based on the kitchy strength of the title track, which was created using samples from the original Dragon Warrior (Dragon Quest in Japan) on NES (Famicom).  While the song was cute, the rest of the album didn't really grab me and I haven't listened to them much since.  However, I listened to some samples of their newest album, Sneaker Mon Amour, and decided to give it a shot.  And I'm glad I did.  They melodies here are much stronger than their previous effort, and the production shows a lot of variety.
Forming in 1996, Hondalady is a two person Japanese pop act consisting of Maru (vox, programming) and Die (TB-303, turntables).  After releasing a slew of ep's and singles, they released their first full length album, PRINCE, in 2001.  Sneaker Mon Amour, released 3/2010, is their 9th studio album.
The sound of Sneaker Mon Amour is a mish mash of electronic dance music styles with a strong vocally driven pop aesthetic on top.  Album opener, "Hallelujah", has a very sunny 90's pop feel (think Bis' Action and Drama).  This is followed up by "HANA TSUKI YUKI HOSHI SORA", a slightly dreamy pop number full of chiptunes (or at least chiptunes inspired) arpeggiated synths.  "Escape (from KIX)" moves back into 90's territory, its full of breakbeats that would make bands like Deee-Lite or Happy End of the World era Pizzicato Five jealous.  Track four, "B. A. D. (Big Adventure of Die)", is a very party heavy rave song, the same kind of thing that Hadouken used to create their brand of rave/rock hybrid. Following it up is "Forest Zunta", which also has a rave feel but is much smoother with more of a house music vibe and is almost entirely instrumental.  "NAMAKEMUSHI" starts off as a dub track, but quickly moves into a club music tinged pop chorus.  "Freestyler" is the single off the album, it's a straight ahead pop track with a great synth hook, punky guitars and a slightly industrial beat.  The album closes with "Escape (from CDG)", a wind down track that reminds me a lot of late 90's Japanese pop cafe music such as Cubismo Grafico.
The vocals throughout this album did take a bit of getting used to for me.  Generally, I don't like heavily vocoded and pitch corrected vocals, but I felt that Hondalady used the vocoding to varying degrees and each song, and it was ultimately an aesthetic choice they made that did not completely eliminate all humanity from the vox.  There is none of that waaaay too smooth radio R & B vocal here.  So don't get too worried, but still, be ready…i guess…argh…trapped in a lost thought hole.
Here's a video for the single, "Freestyler".  I don't love this video.  It's aesthetically awkward (unusual for a band I like…) and the broad that shows up half way through the song is just wierd.  Still, I LOVE this song.  I would have reviewed this album a bit sooner but I couldn't stop listening to this track over and over and over.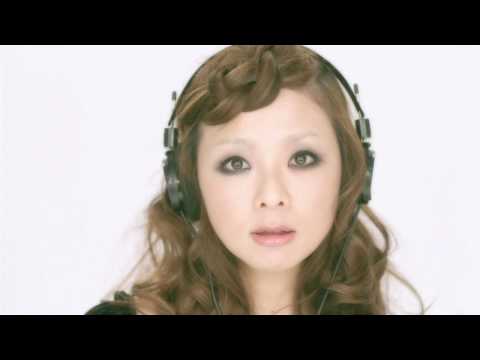 I like that this album is short, it's 8 tracks run about 35 minutes., so I wouldn't have time to get tired of them if I tried.  Also, due to the brevity of the album, each song's distinct feel sticks out very clearly, and I would be hard pressed to determine that any of these tracks are merely album filler.  So yeah, go check it out.  Hope you like it!!
3 comments