So I continue to be wicked stoked on this record!!!  It's the sophomore full length from Liverpool based To My Boy.  I really couldn't be happier with it, although I didn't always feel this way.  Join me on a magical journey.
It all began when Model-003 introduced me to the band a couple years ago.  He insisted that I pick up their full length, "Messages", but when I did I was nonplussed.  Looking back, I can't figure out why because the record is full of great hooks and excellent instrumentation that uses quirky synths and punky guitars–everything I love.  Here's a little intro in the form of a video from their first record.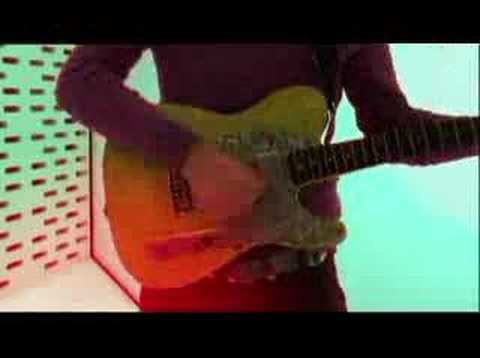 Anyway, fast forward to 2010 and To My Boy's much anticipated (at least by me!) second record, "The Habitable Zone".  Just like when I heard their "Messages", I was not into the new one at first;  where the fuck did all the guitars go?!?!  But, because I loved the first record so so much I decided to give the new one another listen, and I'm glad I did, cuz this has quickly become one of my favorite records of the year.  While the tone of this album may not be as frantic as that of the first record, the album's true strength lies in the fact that each song and each hook is far more carefully crafted than anything on "Messages".  And with all those wonderfully awkward vocals placed on top of all those odd synths sounds, I'm left with that bouncy feeling I got when I heard "Electricity" for the first time.  This kind of pop really does it for me, and that's just the kind of pop that's all over the album.  Check it.
TRACK NINE//THE GENERATORS
Audio clip: Adobe Flash Player (version 9 or above) is required to play this audio clip. Download the latest version here. You also need to have JavaScript enabled in your browser.
Most of the album is just like "The Generators"– great, slightly futuristic pop songs.  Other standouts include album opener "Underneath the Pylons", "When I Was a Cloud", "Delightful Beams" and "Antarctica".  Oddly enough, the closer, "We Are Your Ancestors" is the song that fits most closely to the style of their previous record (it's one of the few places on the record that prominently features guitars), but perhaps with a bit more polish to their sense of melody.  Other than that, the album does slow down a bit on tracks like "Us + the Wind", "Looking for a New Way" and "Hello Horizon", and while I might not dj those tracks, I find that they really fit very nicely into the album, making "The Habitable Zone" a coherent and engaging listen from start to finish.  Here's a video from one of their slower numbers so you can experience their more mature sound or something.  I would also like you to listen for that "Take My Breath Away" bass line.  radness!
Okay so….you love pop.  You love keyboards…you love vocals that are strong and interesting and just a bit pitchy.  If you need more OMD or Speak & Spell era Depeche Mode in your life (AND I KNOW YOU DO), you need this record.  And that's that.
No comments