Radtown massacre!  Check out those sweet glasses.  FLOPPY is an electronic rock duo that formed in Japan in 2004 consisting of Sharaku Kobayashi (vox, guitar) and Hiromu Toda (synthesizer).  They released their first album in 2005, Protoscience is their fourth (almost, cuz it's only seven tracks and one remix) full length record.  I would call this music "Post Polysics", but Sharaku's other band, Metronome, has been around since the late 90's, making them contemporaries of my favorite hyper rock band, though Metronome's style is a bit more visual-kei.  FLOPPY's music has a lot to do with Polysics and other "Tokyo New Wave of New Wave" bands (Hi-Posi definitely!).  Their music flies by at breakneck speeds and each song is filled with as many different sounds, textures and rhythms as can possibly fit, but what sets FLOPPY apart is their commitment to a more austere feel that is less pogo punk Devo and more cyberpunk anime while still managing not to take itself too seriously (see above intro video). Read more
No comments
My last post about Japanese music explored some influential bands in the Shibuya-kei scene of the 1990's.  This time, I wanna talk about the bands that crossed over from the world of lounge pop into the world of punk rock.  Which is where my heart lies.  Psyche.  I have no heart.
While many of the "new wave of new wave" bands had their strongest influences in late 70's and early 80's American punk and new wave, several of my favorite J-pop acts transitioned very obviously from the bossa nova heavy music of the 90's straight into electro punk.   Among these bands are Macdonald Duck Eclair, Hi-Posi, and one of my very favorite bands, Plus-Tech Squeeze Box.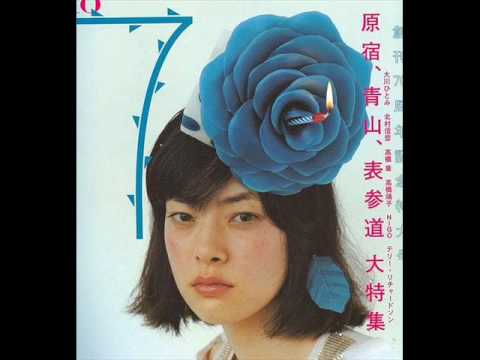 Here's a couple tracks by Macdonald Duck Eclair.  Sorz, no real vids for these.  Both songs are off  their first full length, "Short Short" (2004).  They cite both french pops and Atari Teenage Riot as important influences.  You can hear this quite clearly on the album, and on these two tracks.  more after the break so click it dbag. Read more
No comments
YES!!!  I've been super stoked all day cuz I am in love with this band.  I don't think I've been this stoked about a band since I did that post on P-Model and Plastics… Most of the new music I've heard lately has taken me on a one way trip to frown town, but I discovered this band yesterday and i was ACTUALLY SMILING at work yesterday while i hummed these songs in my head.  And, unlike P-Model and Plastics, this band will be releasing another album sometime this year!
So anyway, Urbangarde's sound reminds me a bit of Plus-Tech Squeeze Box, but they are not quite as eclectic.  Maybe even a little like MacDonald Duck Eclair… (Another current LYM fave).  The sound of Urbangarde relies on overstimulation and slightly dark, very epic sounding songs.  Ugh I cannot explain this at all.  Here are some videos.  DID I MENTION THE VIDEOS?!?!  Do yourself a favor, watch these.  Especially "Don't Take Off Your Sailor Fuku".  Gross.  and rad.
DON'T TAKE OFF YOUR SAILOR FUKU
WATERDROP SYNDROMES
Also, check out their website for more ginchy stuff.
Or, you can do what i did and buy their record from japanfiles.com
1 comment